Enter to win "A Major Award"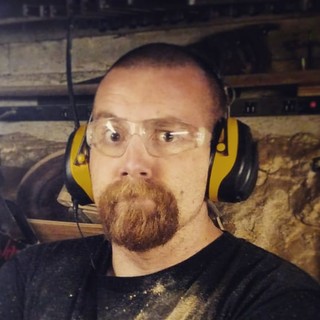 Paul Jackman
Jackman Works
Enter to win this one of a kind Christmas Manly leg lamp built by Jackman Works by entering your email address below. This win will be the ultimate Christmas Story. Winner will be drawn on December 15, 2017 and contacted via the email address provided.
Giveaway offered only in the United States and the District of Columbia.
See official rules here
---
Featured Style
ELM - CA9821
Shop This Style
Building "A Christmas Story" Leg Lamp (The MANLY Version)
Watch Jackman Works build his rendition of 'A Christmas Story' Lamp using our CA9821 ELM Logger.
Meet the Maker: Jackman Works
Meet Paul Jackman of Jackman Works
Decorative Pallet Wood Shot Glasses
Watch Jackman Works create 100 wooden shot glasses out of 100% reclaimed materials for us here at Carolina Shoe Company.
Carolina Pallet Wood Slat Bench
Check out how Jackman Works built this 100% reclaimed bench is a piece made for us here at Carolina Shoe Company.